The best guaranteed lease management system
Leases, Transactions, CRM, Ticket BAI, Billing, Electronic Signatures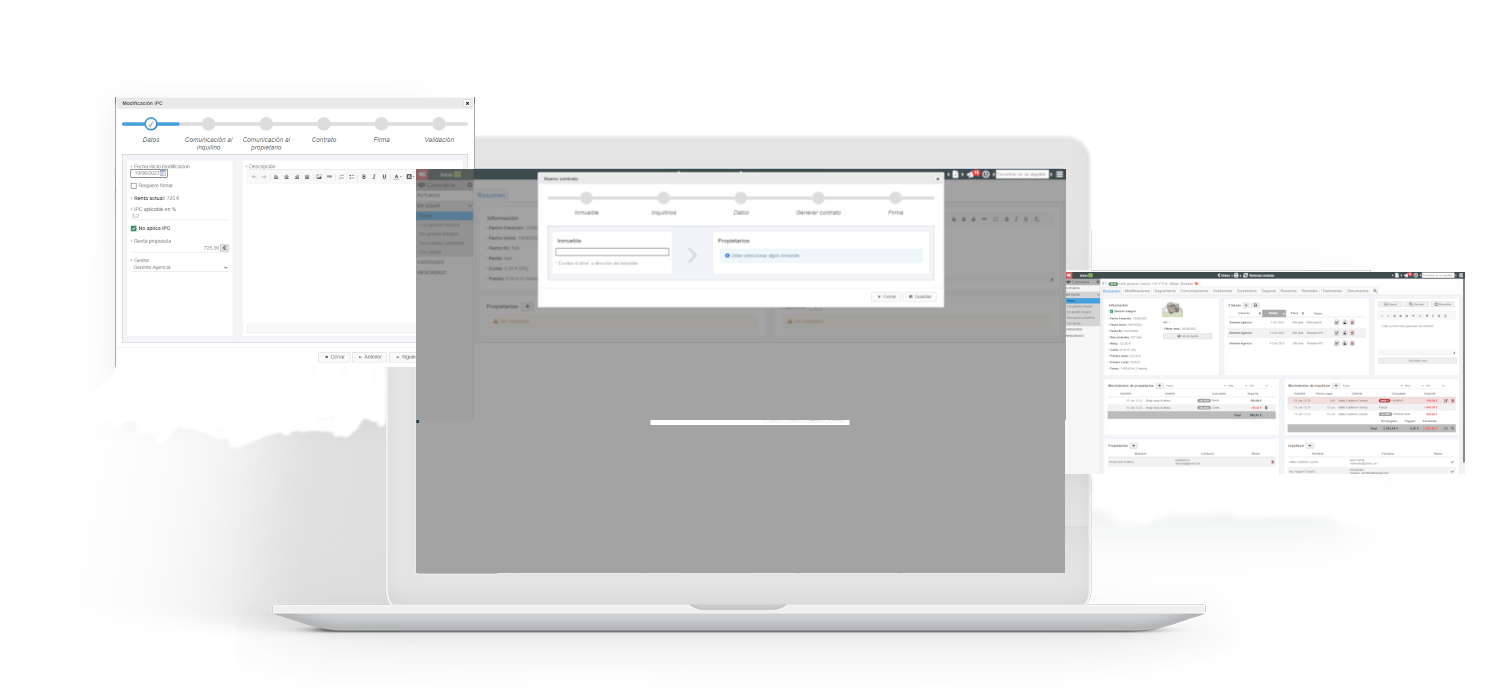 Latest news
More news on our blog
Publicado el 22 de Junio de 2023
¡Ya está diponible la web de alquitek! Descubre todas las ventajas y herramientas de este potente CRM de gestión integral del alquiler. En la web encontrarás: - Una descripción del CRM y de sus herramientas - Información sobre tarifas - Un apartado donde habilitar una demo del CRM para empezar a probarlo - Un apartado donde podrás solciitar directamente la contratación del CRM Además podrás navegar por una web trinlingue, responsiva y fácilmente manejable donde tendrás toda la información de manera muy accesible. Entra ya en alquitek.com
Leer más
Publicado el 21 de Junio de 2023
Registra tus movimientos bancarios en alquitek y vincúlalos a tus facturas Una de las herramientas destacadas de alquitek es que, por una parte, permite realizar la facturación de manera automática, generar remesas y enviar tus facturas a ticketbai y, por otra, hace posible subir el archivo de movimientos bancarios (Norma C34)  y relacionarlos con las facturas emitidas de forma que con unos sencillos pasos tenga en tu ficha de contrato informadas las facturas, los pagos y por tanto también impagos.   Además, ya está disponible la herramienta habilitada de recobros, que te permitirá tener controladas todas las reclamaciones de pagos.  
Leer más
What you won't find outside of Alquitek
INTEGRAL LEASE MANAGEMENT
With Alquitek you can manage every detail of your lease contracts, from details like annotations to all payment and collections and incident management operations.
EASIER DAY-TO-DAY
With Alquitek you can manage all your incidents, accidents and communication for the entire life of your rental lease and you can automate operations between landlords and tenants.
EXCEPTIONAL TOOLS
Alquitek has integrated electronic signatures, VoIP with caller identification, electronic burofax and a native connection to Google Suite.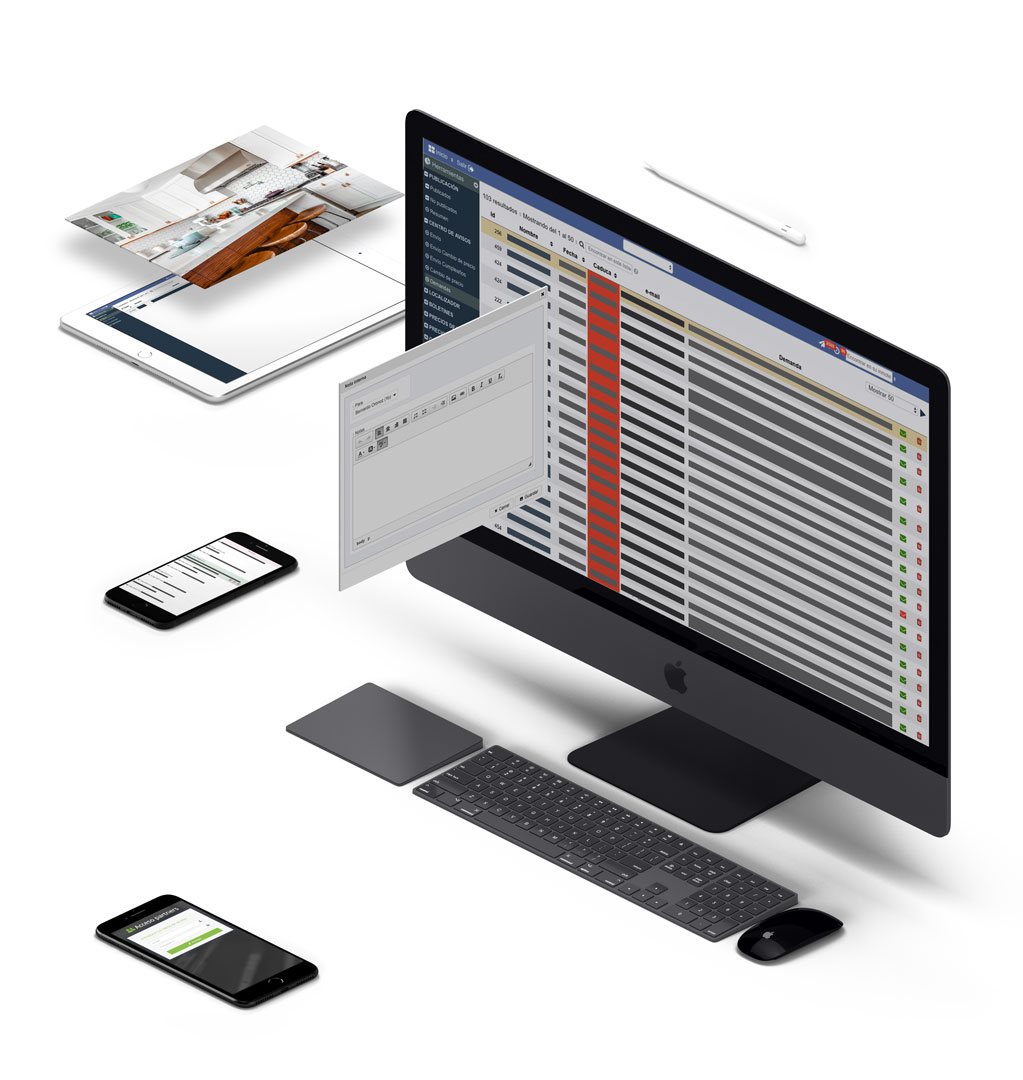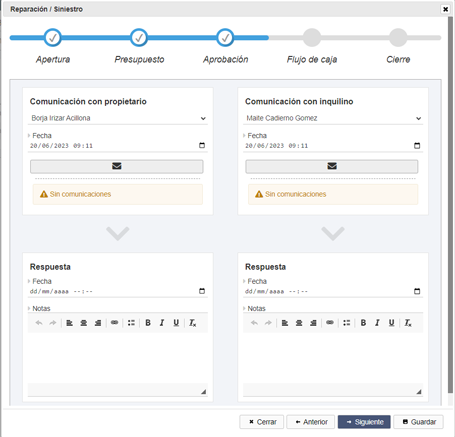 Incidents
You can handle all incidents between tenants and landlords with configurable processes.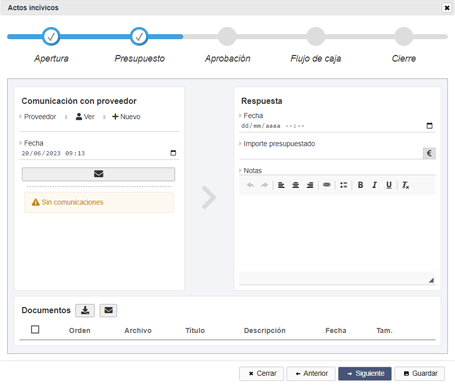 Accidents
You can handle all repairs and accidents with insurance companies, landlords and tenants.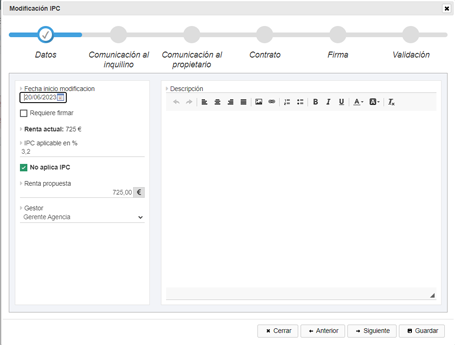 Modifying Rent
Operations like modifying rent by applying consumer price index changes or negotiating renewals are done using processes.

EMAIL, WHATSAPP, SMS
---
Communicate with tenants and landlords using the method that gives you the best results.
DIGITAL RESPONSE
---
Tenants, landlords and suppliers respond to every step in the process digitally.
ON BOARD DIARY
---
Every step done by you or any of your employees is recorded in a global registry for every lease.
ALL ACCOUNTS
---
Every month Alquitek executes all the accounts for payments, collections, late fees and penalties and bank remittances.
Assistance and support from an established company
You have us, Saresoft, behind all Alquitek support and development. We're a company with 16 years of experience in software development and maintaining online platforms.